Agroecological Crop Protection training course
Publish date:
Tuesday, 14th November 2017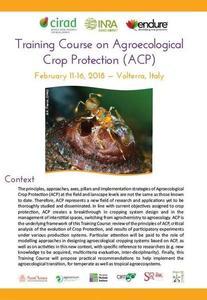 Drawing on the experience and teaching resources of ENDURE, a five-day training course on Agroecological Crop Protection (ACP) for advanced level students, researchers and agricultural advisers is to be staged early next year in Volterra, Italy. The closing date for applications is November 20, 2017.
Nick Birch, one of the key staff members leading Integrated Pest and Disease Management (IPM) research at the James Hutton Institute, will be lecturing on the course.